Walk + Talk Tour: Providence Academy, Mother Joseph, and Her Legacy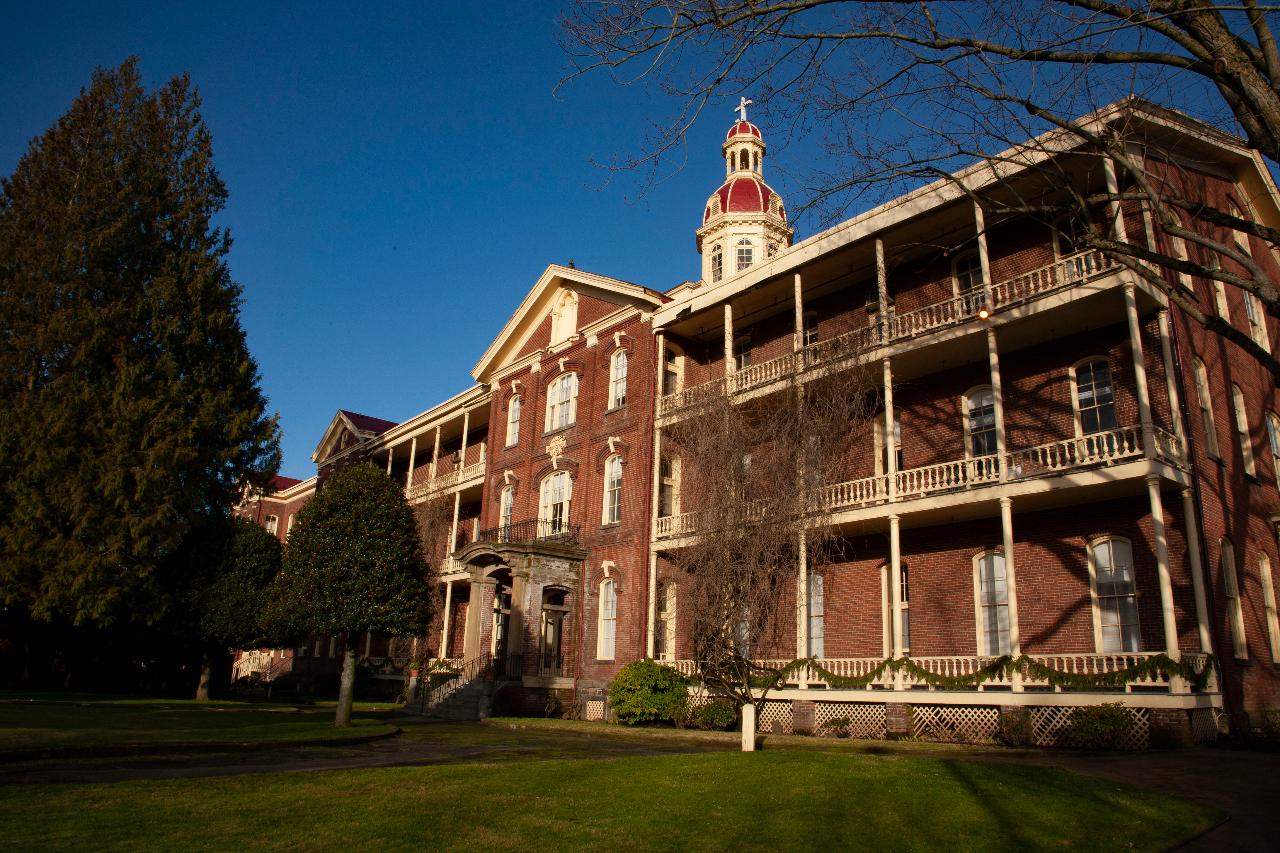 Duration: 2 Hours
Location: Vancouver, Washington
Thur. 8/9, 10am-2pm | FREE
Meet at the front door of Providence Academy (400 E Evergreen Blvd, Vancouver, WA)
Providence Academy was built by Mother Joseph of the Sacred Heart in 1873 and served as a school, orphanage, and governance offices for the Sisters of Providence. Mother Joseph, along with four other Montreal nuns, traveled to Vancouver to serve the social and religious needs of locals. She raised money for the construction of the House of Providence and 32 other charitable institutions by leading begging tours of local mining camps. Take this tour and learn more about Mother Joseph's inspiring life.
Walk + Talk tours are between 1 & 2 miles in length. Participants must be able to walk for approximately 45 minutes unassisted. Tour is wheelchair accessible, participants in wheelchairs must be able to move unassisted or with the help of a personal attendant. The Providence Academy tour involves climbing stairs. People with limited mobility may use a small elevator by request.

Explore history anytime, anywhere with the free Providence Academy Journey app created in partnership with Washington State University at Vancouver.