Walk + Talk Tour: World War I and World War II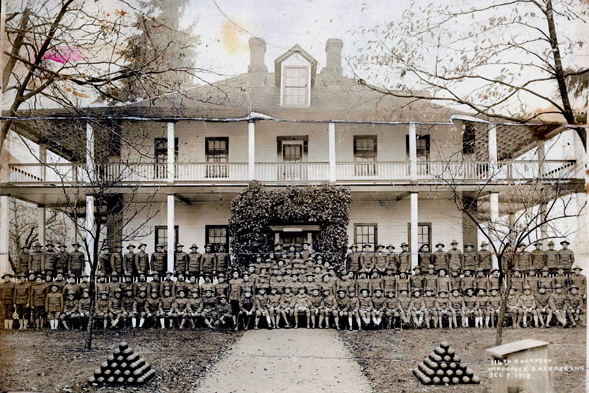 Duration: 2 Hours
Location: Vancouver, WA
Fri. 8/10, 10am-12pm & 2pm-4pm | FREE
Meet at the Artillery Barracks, front entrance (600 E Hatheway, Vancouver, WA)
Explore the effect and impact of WWI and WWI as seen through experiences at the Artillery Barracks, Red Cross Building, Post Hospital, Dental Surgeon's Building, Infantry Barracks, Spruce Mill Division Records Storehouse, and the Non-Commissioned Officers Duplexes. Hear stories about WWI, the Spruce Mill Production Division, and the devastation of the Spanish Flu pandemic; the arrival of the Buffalo Soldiers in the 24th U.S. Infantry Regiment prior to WWI; the Kaiser Shipyards and the Pacific arena in WWII; and innovations in health and recovery at the Post Hospital.
Walk + Talk tours are between 1 & 2 miles in length. Participants must be able to walk for approximately 45 minutes unassisted. Tour is wheelchair accessible, but participants in wheelchairs must be able to move unassisted.

Explore history anytime, anywhere with the free Providence Academy Journey app created in partnership with Washington State University at Vancouver.